Sydney & SUTHERLAND SHIRE
Home Renovations
Blue Build is your Sydney wide and Sutherland Shire home renovation specialists. We design and construct thoughtfully, transforming your house into your dream home.
We can help you evaluate your current home and advise the available options to you. Blue Build ensures your home remodel is affordable to build, maintain, and live within. We take pride in our reputation for our excellent workmanship, creative design, and value.
SYDNEY
Home Renovations
Maybe you've been meaning to replace your old and outdated balustrades for a few months now. Or maybe you're just looking for a swish new outdoor decking or pergola area that will have your guests eyeing it off next time they come around for a BBQ.
Whatever home improvement, repair, or renovation project you have in mind, Blue Build can help bring it to life with our knowledge and expertise – from our initial measuring and planning discussions to the final construction and cleanup.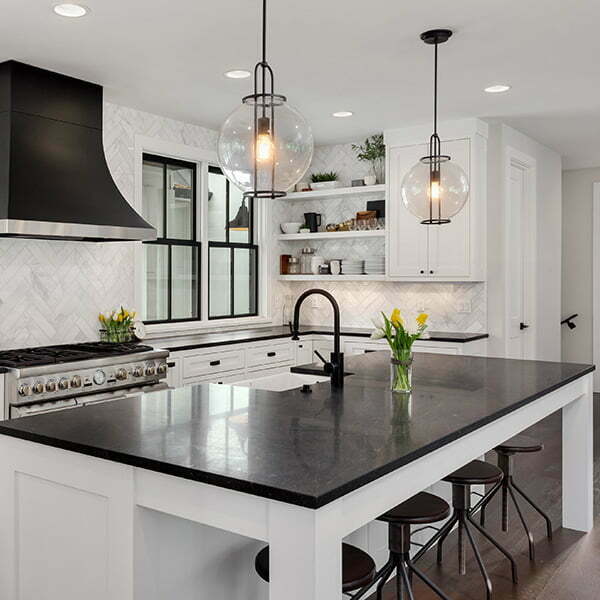 Home Renovations
If you love your home but it no longer suits your lifestyle, it needs an upgrade, or you long for a change, don't go to all the expense and inconvenience of moving; consider home renovations instead.
Our creative home renovations can turn your beloved old home into your dream home with modern upgrades, extra bedrooms and bathrooms, built-in robes, and any number of other home improvements to give you more space, more light and more modern conveniences.
Let us transform your home to reflect your personality and lifestyle, add significant value, and enable you to stay in the area and neighbourhood that you love so much.
Benefits of
Home Renovations
Many Sydney homeowners entrust Blue Build with their renovation requirements. If you're ready to renovate, you can look forward to:
Enjoying modern upgrades

Making improvements to lighting and storage
Staying comfortable in your beloved home while enhancing the space
Increasing the value of your home
Types of Home Renovations
Kitchen Renovations
As you've probably heard over and over, the kitchen is indeed the heart of your home, and we want to make sure your's meets all your expectations. The effort you put into planning your layout and getting the design details right will help to create a finished product that suits your lifestyle and the way you use your kitchen.
Renovating a small or outdated kitchen can make such a difference to daily living. Not only does a modern and spacious kitchen make meal preparation easier, it also makes entertaining much more enjoyable (and not to mention the incredible value it adds to your home). Regarding your kitchen storage, you should plan enough overhead cabinets, base/floor cabinets, deep drawers, and wall cabinets/pantry space – and have it all easily accessible. The ultimate goal of a kitchen renovation is to reduce clutter and prioritise organisation.
Whether you're renovating the kitchen in a studio apartment, a 1920s bungalow, or any other style of house; Blue Build can design and build you the perfect solution. Our team of experts will help you design the layout, and source the very best cabinetry and fit-out – including those all-important appliances.
Bathroom Renovations
Whether you want to create an individual sanctuary, a couple's retreat, or an efficient space for a busy family, Blue Build has the ability to bring your dream home to life.
Along with the kitchen, bathroom renovations deliver high offers when it's selling time. Due to the bathroom being a typically small space, clever design is essential to make the most of it. That's one of the main benefits of using Blue Builds. Our expert designers will help you create a bathroom that combines style with the ultimate in functionality. What's more, our design process lets you envisage exactly how it will work. (This helps you get the little things right that make the difference – whether it's the height of the shower, the way the doors open, or the position of the hand-basin).
Start by researching materials, fittings, and fixtures and to get an understanding of what your budget will look like. Then we can start helping you design a layout that is practical and luxurious. Some trends to think about include wet rooms with walk-in showers, frameless glass shower screens, freestanding bathtubs and back to wall-mounted toilets.
Living room renovations
If the kitchen is the heart of the home, the living room is a close second. If you have a home with separate rooms then making the switch to open plan living makes sense. A larger combined kitchen/living/dining room is great for socialising and can also help bring a more natural flow to this part of the home, not to mention being larger and brighter.
You'll be surprised what can be achieved by knocking down a wall – and one of the most popular projects is to connect a dining room and kitchen/living room. We can help you decide what makes sense, and which walls can easily be moved.
Bedroom renovations
Renovating bedrooms is normally mostly cosmetic work, with flooring and wardrobes the most common thing to get replaced. A lot of people love carpet in a bedroom so you should take the time to research fibres and piles.
Wardrobes have also come a long way, and now have a whole range of features to optimise storage and enhance convenience. These include adjustable shelving, drawers at different heights, dedicated shoe racks, hanging rails and custom compartments for all your accessories.
Outdoor Renovations
If you're interested in creating a new outdoor room, the team at Blue Build can help you build something fresh and exciting! This will not only give you more living/entertaining space, it will also add value to your home.
You may be looking for a specific outdoor project, or combining it with an indoor renovation. Either way, working with Blue Build will provide a seamless, hassle-free process.
Why should you
Choose Blue Build for your home renovations?
Blue Build provides you with honest, upfront advice about the viability of renovating your home. We take into consideration every aspect of your property and help you make the right choice for yourself and your family.
With every project, we guarantee to deliver long-lasting and cost-effective results. Your home will not only provide years of satisfaction but increase in value and provide a more spacious living.